Keto Boost Pills Reviews
Ultra Fast Keto Boost is — allegedly — a keto supplement for rapid weight loss. Its creators claim that Ultra Fast Keto Boost helps you burn fat faster on a keto diet.
This weight loss supplement is advertised as Shark Tank's number one campaign in history. Allegedly several high-power investors backed the product after seeing its results.
The company that manufactures Ultra Fast Keto Boost claims that their diet pills can help you get into ketosis faster, lose body fat, and more.
But are these keto pills legit, or are they a scam?
To be brief, Ultra Fast Keto Boost has all the signs of a scam: dishonest marketing practices, before-and-after photos that appear to be heavily photoshopped, outrageous claims about efficacy, and a non-specific ingredients list hidden behind legal loopholes for labeling.
Here's a closer look at this questionable keto weight loss pill, and why you're better off avoiding it.
Is The Ultra Fast Keto Boost Shark Tank Connection Real?
Shark Tank is a show on ABC in which successful entrepreneurs consider investing in products. Products endorsed on Shark Tank often go on to become very successful.
Ultra Fast Keto Boost's official website makes no claims about it being on Shark Tank, but virtually all of its advertisements imply that Ultra Fast Keto Boost was on the show — and that it was the most successful product in Shark Tank history.
There is no record of this diet pill appearing on Shark Tank, nor is there any record of Shark Tank's investors backing the product.
Ultra Fast Keto Boost Reviews For Weight Loss
Ultra Fast Keto Boost claims that its fat burner pills can help you get into ketosis and lose a pound of body fat per day.
There are a lot of positive reviews supporting those claims…but most of them seem to be paid ads from websites that say they're objective reviewers of keto supplements.
These sites universally praise Ultra Fast Keto Boost, and their "objective" reviews are littered with "Buy Now!" buttons and questionable before-and-after photos of alleged users who lost weight.
NEW Keto Bar Variety Pack
3 of our most popular Keto Bar flavors. Only 2-3g net carbs per bar. 100% real food ingredients.
Shop Now
Most of the web pages seem to be advertorials — paid advertisements meant to mislead readers by appearing objective.
Genuine customer reviews are far less flattering. At the time this article was published, Ultra Fast Keto Boost had a 3-star review on Amazon, with many customers complaining that the product did nothing. Some say that they had unpleasant side effects from taking the diet pills, and others say the product they received didn't match the images online.
Ultra Fast Keto Boost Ingredients
Ultra Fast Keto Boost's main ingredients is beta-hydroxybutyrate (BHB).
BHB is a reputable exogenous ketone that can help you boost your ketone production and increase your energy levels.
BHB is a legit ingredient — in fact, it's in a lot of Perfect Keto products. It can help you fuel workouts without eating extra carbs and it's great for overcoming the keto flu. BHB is a very popular supplement in the keto community.
BHB may be good, but the Ultra Fast Keto Boost supplement's formula has a few issues.
The ingredient label lists three valid forms of BHB — sodium BHB, magnesium BHB, and calcium BHB — but they're all mixed under a "proprietary blend."
Proprietary blends are made to protect companies from copycats. Under a proprietary blend, you don't have to list the exact amounts of ingredients in your product — just what ingredients the blend contains.
A lot of shady supplement companies use this loophole to use vanishingly small amounts of expensive products — just enough to legally put the product on the label — and pack the rest of the blend with cheap ingredients or fillers.
Ultra Fast Keto Boost pills contain 800 milligrams of a proprietary blend that includes BHB and MCT oil, but they don't list the amounts, and the blend also contains other, cheaper ingredients, like apple cider vinegar and caffeine derived from green tea.
It's plausible that the company is using virtually no BHB, and is instead basically selling apple cider vinegar or caffeine pills at a very high price.
Dietary supplements are not regulated by the FDA, so your best bet is always to choose supplements that list their ingredients transparently, with exact amounts, so you know exactly what you're getting.
Ultra Fast Keto Boost Side Effects
Claims about this product include advanced weight loss and fat burning (burning up to a pound of stored fat per day), increased energy, and more.
However, their before-and-after marketing photos appear to be heavily photoshopped, and they recommend taking their diet pills in conjunction with a ketogenic diet and plenty of exercise, which is a great program for weight loss anyway. There's no meaningful evidence that this product does anything.
That said, a fair number of customer reviews report side effects. More than a quarter of the buyer reviews on Amazon are negative, and users report:
severe stomach cramps
bloating
headaches
racing heart
diarrhea
itchy skin
acid reflux
Most commonly, reviewers stated that the product did nothing to help them lose weight.
These are not the hallmarks of a successful product.
Is Ultra Fast Keto Boost A Scam?
Dishonest marketing, outrageous weight loss claims, unclear ingredient labeling, and a bevy of poor customer reviews all point to Ultra Fast Keto Boost not working as it advertises. It appears to be a scam.
There's no magic pill for weight loss or health, and you should be wary of anything that claims otherwise.
That said, following a low-carb diet or ketogenic diet is a great way to improve your health. It takes time and some effort, but many people have huge success with it.
If you're looking for a way to lose weight and feel better, check out this beginner's guide to keto. It has everything you need to try a keto diet today — no expensive fat burner pills required.
Are you reading this article because you've heard of Keto Boost? Are you looking for Keto Boost reviews? Do you find it too good to be true and thus a " Keto Boost scam "?
If you're managing your weight, you must be wondering what Keto Boost pills can do for you on the ketogenic diet. Maybe you have become curious about its effects and need to know if it's right for you. Or, perhaps you haven't gotten the results that you want and need that proverbial Boost in your life to get you to your goals.
Regardless, we must first acquire a good understanding of ketosis before setting our expectations on what Ultra Fast Keto Boost can do for us.
WHAT IS KETOSIS AND WHY KETO BOOST CAN HELP
Ketosis is a metabolic state wherein the body switches its energy source from carbohydrates to fat. This is achieved by changing one's diet to be high in fat content and low in carbohydrates. This starves the body of its normal energy source, making it switch to a more efficient source of energy, fat. Once the fat we eat is used up, the body breaks down the fat stores we already have, thus aiding weight loss. Our bodies create a substance called ketones to bring us to and keep us in ketosis– thus, the fat-burning state. This comes with the added benefit of better mental clarity, memory, and more energy throughout the day, with a suppressed appetite.
It seems simple enough, but there is plenty that people get wrong about it. It can be quite difficult to get into ketosis, as you need to have the right amount of ketones in your body. You should also be eating carbohydrates well below a 50-gram threshold.
So it's not just getting into ketosis, you should also be eating to stay there. Finding that balance can be very difficult. Keto is not an overnight miracle; you need to work to stay in ketosis and burn fat.
But like we stated previously, sometimes you just need an extra boost to bring you to where you want to be. We believe that is possible with Keto Boost.
WHAT IS KETO BOOST?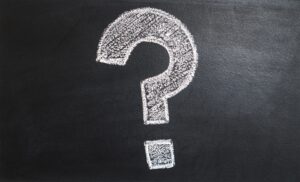 Keto Boost is a diet supplement that's designed to help boost you into ketosis when you cannot get there yourself. It also is an easier way to keep you in ketosis, without struggling too much. It works by regulating your metabolism and making it more efficient to extract energy from the fat you eat and the fat in your body. It does this by working together with your ketogenic diet and moderate exercise routine, keeping you in that fat-burning state even in moments of rest. And that's exactly what you want: to stay in ketosis without working too hard.
HOW DOES KETO BOOST WORK?
Keto Boost works because of the ketone esters present within the product. These are ketones identical to the ones your body produces to put you in that state of ketosis. By introducing exogenous ketones into your body, you are boosting your way into ketosis and making sure that you stay within that balance. This works even when you struggle a bit with your diet. Eat a little over your carb limit? Keto Boost makes sure you don't get knocked out of ketosis. That, or experience keto flu, which is fatigue and nausea from first getting into keto. This is especially important when you are in your first few days of ketosis and your body is making the shift into its new metabolic state.
WHAT ARE THE KETO BOOST BENEFITS?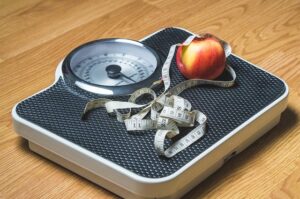 There are many Keto Boost benefits, which make it worth including in your weight loss regimen.
The first would be the decreased appetite. This is common on keto, as being in ketosis inhibits the production of ghrelin, the hunger hormone. More ketones mean that you feel less hungry as you are in a stable state of ketosis. This also helps with keeping your weight maintained, staving off the pounds for an even longer period of time.
The next benefit is increased energy. Since fat is the superior energy choice, your body and mind are able to process in a way that is far clearer than if you weren't in ketosis. Since Keto Boost augments that effect, you are able to reap the benefits doubly. This results in more activity and strength for your body, and sharper mental acuity– crystal clear cognition.
With that said, arguably the best benefit to taking Keto Boost is simply that it does what is advertised. It gives you more ketones, meaning even when you aren't working too hard on your diet and exercise, you are still safely in ketosis and still burning off the pounds.